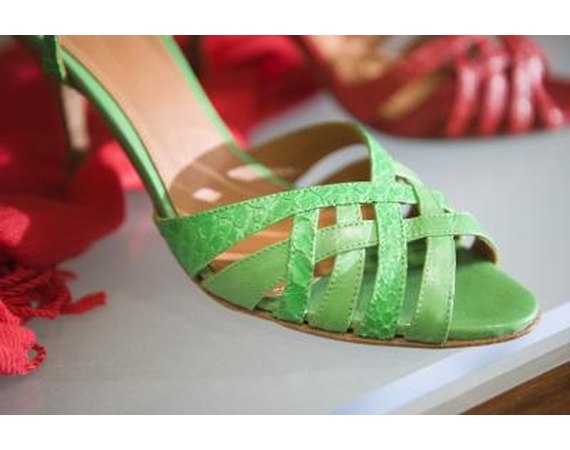 Women who have a dedicated love of fabulous footwear can keep their collection properly organized by creating their own portfolio to showcase their shoes. With a few simple steps, you can create your own index of all of your shoes to ensure that you are always ready to complete any outfit with a stunning footwear.
Instructions
1

Photograph each pair of your shoes. If you are using an instant camera, allow each picture time to develop. If you are using a digital camera, either print the photos on your own printer or take your photo card to a store that can develop the prints.

2

Tape each photo to a piece of white paper.

3

Write information about each shoe on the page. Include when you bought the shoe, the comfort level of the shoe and classify the style of the shoe. For example, label a page of tennis shoes as "sporty," while high heels can be classified as "dressy."

4

Place each page in a plastic sheet cover. Put the plastic sheets in a three ring binder according to shoe category.
---