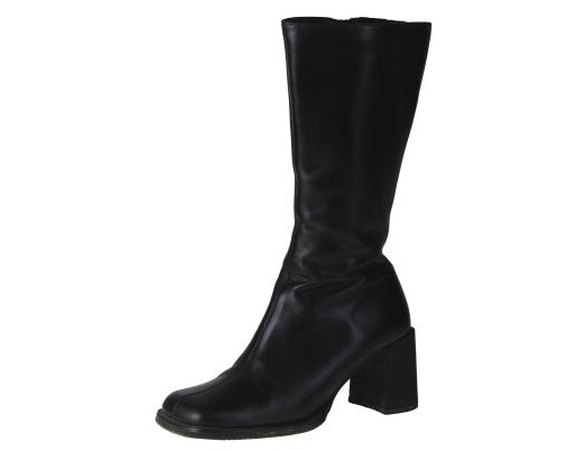 Leather boots can be an expensive and beloved fashion item. Repeated use, or even occasional wearing, exposes the leather to the elements, perhaps including harsh conditions. The leather in boots easily can become scratched as you walk, get into and out of vehicles or merely walk around town. Repairing scratches can make your boots look like new again.
Instructions
1

Use a soft cloth to remove all dust and dirt from the boots. Remove all surface dirt before trying to remove scratches. If you skip this step, you risk making the scratches worse or adding new imperfections to the boots by rubbing dirt into the leather.

2

Dip a cotton swab, cotton ball or soft cloth in pure olive oil. Using gentle pressure, rub the olive oil into the leather in a circular motion. Buff the scratches with the oil until the scratches fade. After buffing out the scratches, go over the entire boot with a light coating of olive oil to condition all of the leather. Use a clean, dry cloth to remove excess olive oil.

3

Rub shoe polish on deeper scratches by following the manufacturer's instructions for application. Choose a polish in a color that matches the color of the leather. Use a cotton swab to apply the shoe polish to scratches directly, and avoid getting shoe polish on other areas of the boots.
---