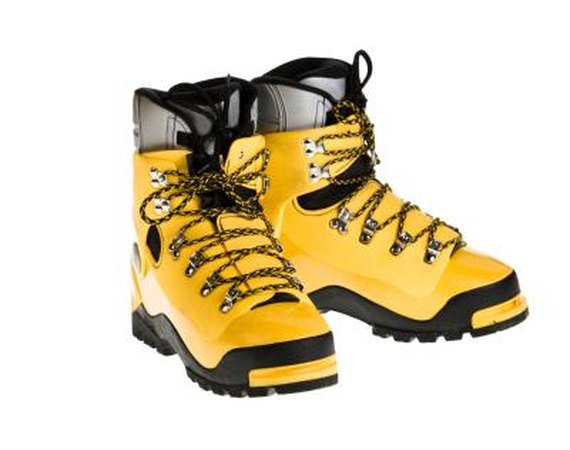 When gearing up for winter, you think long johns, long sleeves and thick coats. Rarely do your feet get much attention until you've experience the biting cold that can penetrate even the toughest winter boots and chill you to the bone. It's extremely important to insulate your winter boots with thermal accessories because without warm, dry feet no amount of layering will keep your body warm.
Instructions
1

Purchase a pair of rubber-soled winter boots that are one size too big for you. If possible, get ones without felt lining that are made of leather. Since you'll be saving money by doing the thermal lining yourself, invest in a sturdy pair of boots that will last several years.

2

Give your boots a thick layer of leather protective spray in a well-ventilated area and let dry overnight. This makes the leather waterproof.

3

Insert the wool soles in your boots. They should come with adhesive strips on the back, you just have to peel off the plastic strips. Press the soles firmly into the bottom of the boot, making sure that every side is glued down.

4

Place your hand inside the Thinsulate liner and guide it into the boot over the wool sole. Use your hand to spread out the liner evenly inside the boot, making sure the wool sole stays in place.

5

Take out the Thinsulate liners after prolonged use. Let them air dry and reuse the next day. Spray them with fabric cleaner every few days to prevent bacterial growth.
---