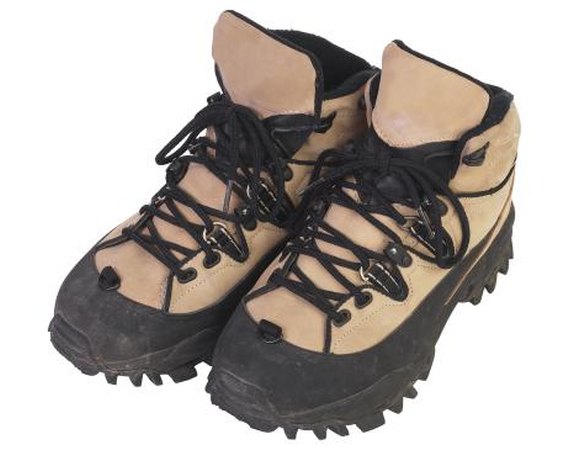 Suede boots look chic and are comfortable to wear. Unfortunately suede boots are difficult to care for and are a challenge to clean and maintain. Avoid wearing suede boots in the rain or snow because suede should not become wet. When suede does become wet, it loses its texture and may create stains that are hard to remove. Preventive maintenance and proper cleaning helps keep suede boots looking attractive for many seasons to come.
Instructions
1

Spray a light application of silicone onto your suede boots after you first purchase them. Allow the boots to dry away from direct heat, which may stiffen the suede and cause it to crack. The silicone creates a barrier so dirt and moisture do not penetrate into the suede.

2

Spray a stain repellent onto your suede boots before you wear them. Look for a stain repellent used for suede.

3

Remove dirt from suede boots by brushing loose dirt with a dry sponge or suede brush. Brush dirt away quickly so dirt or grime buildup does not occur on the suede.

4

Remove grease stains with a dry cleaning solvent mixed with sawdust or other absorbent. Rub the stain gently with the mixture, using caution because dry cleaning solvents can remove color. Use the dry cleaning mixture on a less noticeable spot on the boot first to make sure the solvent will not remove the color.

5

Brush the nap with a clean toothbrush or terry cloth to raise the suede if it appears flattened.

6

Clean suede boots through a professional if they become embedded with dirt or stains. A professional has the necessary tools and cleaners to care for your suede appropriately.
---