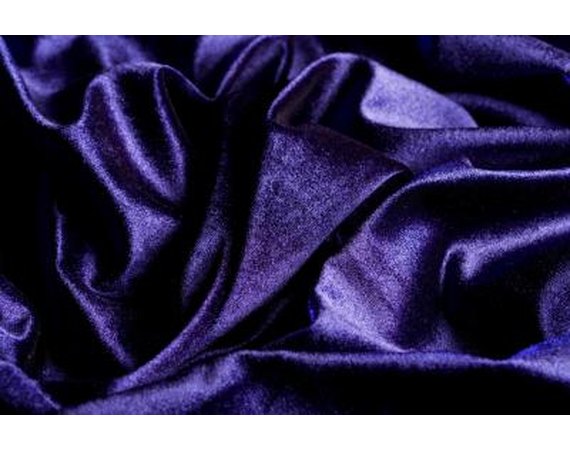 Velvet can be made from any number of fibers. Its tufted form, in which the fabric threads are distributed evenly from the cut, gives the fabric its velvet feel. Manufacturers use velvets to make any number of items, from curtains to couches and from jackets to boots. Lacking any specific cleaning instructions on the label, you can clean your velvet boots by using a general cleaning method.
Instructions
1

Brush the boots with a very soft brush, such as a baby's hairbrush, to remove as much dirt or other debris as possible before cleaning.

2

Add a drop of water-free cleaning solvent to a soft, clean cloth. You can purchase water-free cleaning solvents for shoes and other apparel at many shoe stores or shoe repair stores.

3

Dab the solvent onto the soiled area of the boot with the cloth gently. Do not rub large areas of the velvet with the cloth, but rather spot-clean any trouble areas.

4

Wait for the area that you cleaned to dry, then brush the boots again with the soft brush.
---