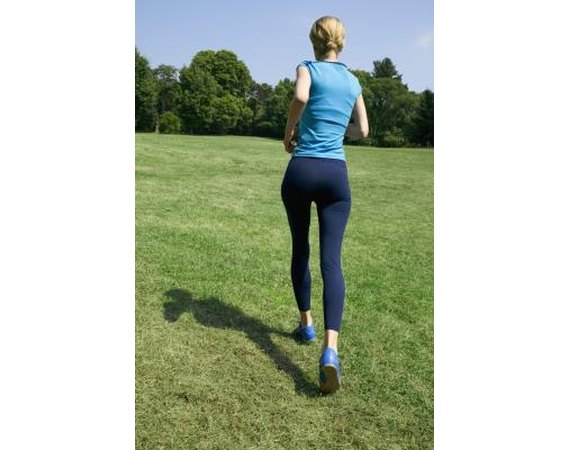 When you hear the brand Crocband, you may think of the Crocs that slip on and off your feet. These vibrantly colored shoes, however, are also available in a sneaker form. Crocband sneakers are designed to support the entire foot, with additional security from the laces that tie up -- while still providing comfort. However, if you are planning to run around in your Crocband sneakers, beware of the fact that these shoes are not designed as runner's or athlete's shoes.
Instructions
1

Wear socks with your Crocband sneakers. Even though they may be comfortable enough to wear without socks, if you are going to jog or run around in your sneakers, there will be friction to your toes and heels. And, sweat will make the friction blister.

2

Tie the laces tight. Never attempt to run in Crocband sneakers without tying the laces. Even if you think you can run without the laces, or with the laces loose, your foot can potentially slip out of the sneaker and cause injury.

3

Run on soft surfaces. Grass and dirt are preferable. Since Crocband sneakers are not designed for runners, they are not equipped with the proper sole cushions for absorbing the shock of running against hard surfaces, such as concrete and tar. If you are going to run in your Crocband sneakers, try to limit your terrain to fields, parks, yards and other grassy environments.

4

Use shoe inserts if one of your Crocband sneakers is bigger on one foot than the other. For people who have one slightly smaller foot, a shoe insert will help the foot fit better inside of the shoe. This makes it safer for you to run in your Crocband sneakers.

5

Limit your run to short distances. Do not think that you can run a marathon in these sneakers, or that you should run your typical mile-plus route in them. A foot, ankle or knee injury can occur if you run for too long without the right type of shoe support. A Crocband sneaker will support the foot for short distances, but not for longer runs.
---