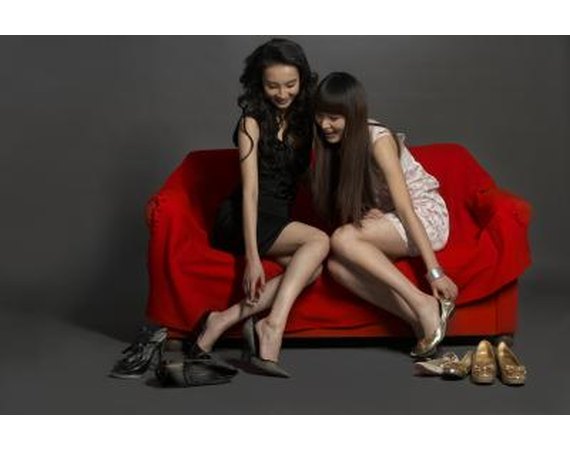 The Prada line of clothing, handbags, accessories and shoes invites unabashed desire from both men and women who appreciate the unusual use of color, texture and design in the Prada brand. Along with the exclusiveness of these goods comes a price tag that puts them out of reach of many people. Predictably, a slew of counterfeit Prada items floods the market, confusing consumers who think they are buying authentic Prada items, such as shoes. Before you purchase, learn how to tell if Prada shoes are real.
Instructions
1

Examine the Prada shoebox. A Prada shoebox is plastic, not cardboard, and the lid of the shoebox is absolutely blank. There is no logo or decoration on the lid whatsoever. Find the Prada logo on one end of the box, as well as the sizing and product information for the shoe.

2

Open the shoebox. Genuine Prada shoes will be encased in a plastic silver shoe bag with a silver drawstring.

3

Look at the insoles of the shoes. Authentic Prada shoes have removable insoles with the logo clearly visible beneath the insoles on the heels of the shoes. Look beneath the logo to see Made in Italy stamped on the shoes.

4

Examine the workmanship of the shoes, as well as the materials. On genuine Prada shoes, you will find high quality stitching and exceedingly high quality materials. The fit of the shoes should feel very comfortable when you try them on.
---