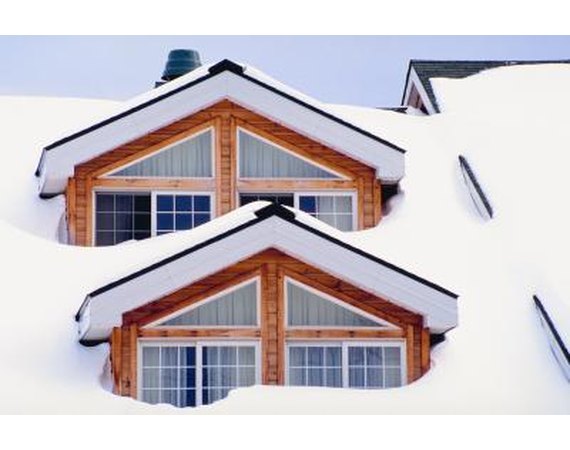 Snow mixed with salt creates a white water-looking stain around the bottoms of your sneakers. If you live in a snowy climate, there's really no way to prevent your sneakers from getting stained during the winter months, unless you put them away and don't wear them. Make your cloth or leather sneakers look like new again by removing some of the winter stains caused by snow and salt. Removing stains will help preserve the lifespan and appearance of your shoes.
Instructions
Cloth Sneakers
1

Mix 1 tbsp. of white vinegar with 1 quart of water in a bowl.

2

Dip a clean cloth in the water-vinegar solution and rub on the shoe stain. Keep adding and rubbing the mixture onto the shoes until the stain disappears.

3

Wipe the area with a clean towel and let the shoes dry. If the stain is still there, repeat the steps.
Leather Sneakers
4

Mix 1 cup of water with 1 cup of white vinegar in a bowl.

5

Dip a clean cloth into the water-vinegar solution and saturate the stain. Keep rubbing the stain until it disappears.

6

Measure and pour 2 cups of water in a saucepan and heat on a stove.

7

Pour 2 tbsp. of beeswax into a shallow, wide-mouthed glass jar and place it in a saucepan. Pouring beeswax directly into a saucepan can cause it to overheat and catch fire, so wait for the beeswax to melt.

8

Remove the jar from the saucepan and stir in half a cup of olive oil. Use a hot pad or towel to avoid burning yourself. Stir until blended.

9

Add 1 cup of Ivory brand soap or grated castile to the beeswax and stir.

10

Dip a moist sponge into the beeswax mixture and rub onto the shoe in a circular motion.

11

Buff the beeswax solution with a dry towel.
---