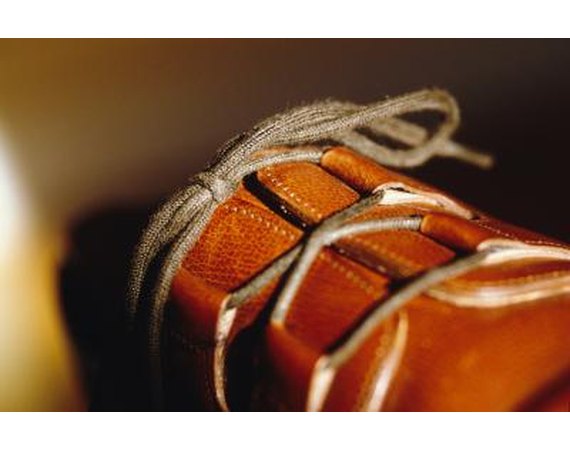 While many types of new shoes require a \"break in\" period before they feel comfortable, patent leather shoes more often than not require such a period. This is because patent leather, unlike regular leather, has a glossy finish which is also somewhat stiff. To achieve this glossy finish, shoes makers apply varnish or lacquer during the final steps of tanning. Stiff new shoes can easily cause painful blisters. It is possible, however, to make the break-in process of patent leather shoes swifter and more comfortable without damaging the leather.
Instructions
1

Turn on your hair dryer to high heat and blow the warm air on the inside and outside of the shoes. Concentrate on the heel and toe.

2

Apply a quarter-sized amount of the face or body cream to the interior of the shoe. Work the cream in thoroughly, again concentrating on the heel and toe.

3

Put your shoes on immediately and wear them around the house. When they start to hurt, take them off.

4

Apply another quarter-sized amount of cream to the interior of the shoe. Work it deep into the leather and let it soak in overnight.
---