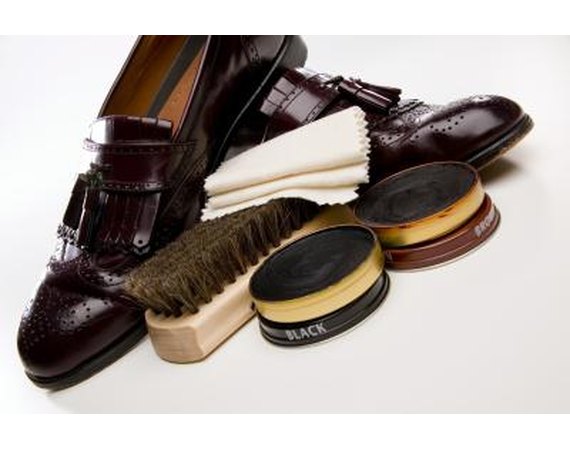 Mandy Cabot and Peter Kjellerup started the Dansk shoe company after they discovered an extremely comfortable clog in a small shop in Denmark. They brought shoes home for their friends, word of mouth spread and the company evolved. Dansko is famous for their clogs, but the company also sells sandals, heels, and boots made out of a variety of leathers as well as other materials. Even though Dansko shoes are made from a number of different materials, there are certain general procedures that you can follow to care for your Dansko shoes.
Instructions
Leather Shoes
1

Buff your shoes with a clean damp cloth. Scrub off any accumulated dirt or grime.

2

Wipe the shoes dry with a soft, dry cloth. Buff to a shine.

3

Apply a quarter-sized amount of leather cream to a cloth. Massage it into the leather until it is fully absorbed.

4

Apply shoe polish when needed.
Non-Leather Shoes
5

Wet a soft cloth completely and add a few drops of soap or detergent.

6

Apply the soapy cloth directly to spots or stains on denim, canvas, felt or linen shoes. Concentrate on heavily soiled areas.

7

Wipe the soap away with a damp cloth. Allow to the shoes to air dry.
---