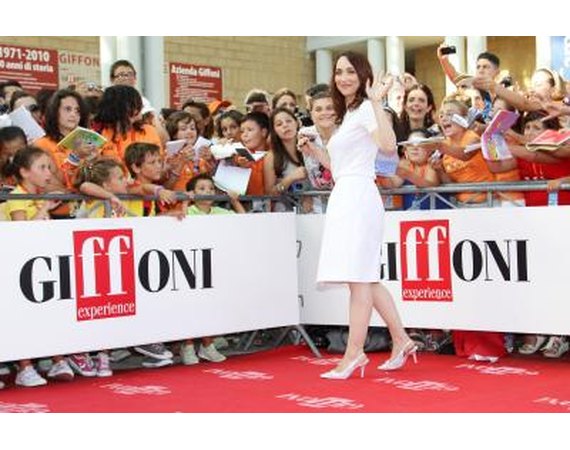 Youve done it. Youve found the perfect pair of shoes. Theyre cute, affordable, and they make your legs look amazing. Theres just one problem: Theyre slingbacks, which have a tendency to slip off your heels when you wear them and flop off your feet. But dont worry. You wont have to sacrifice comfort for style. Two simple inserts can put you on the right path to keeping your slingbacks firmly in place.
Instructions
1

Put the shoes on your feet and stand in front of a mirror. Determine the reason that the slingbacks are slipping off your heels. Do the straps slide off immediately when you put them on? If so, this means that the straps have stretched out. However, if the straps dont fall off immediately, you simply need rubber inserts to better grip your feet.

2

Take the slingbacks to a shoe repair store and ask them to shorten the straps. Do this only if you notice that the straps have stretched out a considerable amount and there is a gap between the straps and your feet. If your slingbacks are only slightly loose, proceed to the next step.

3

Purchase a rubber strap insert, such as Strappy Strips from Shoe Petals or Gel Strappies by Apara. These straps are self-adhesive, so just peel off the removable backing and stick them directly on the inside of the straps where it's loose. If loose straps aren't the problem, proceed to the next step.

4

Place a half insole insert in the front of your shoes where the balls of your feet sit. Shoe Petals or Dr. Scholls also makes these types of products. These will keep your feet from sliding forward and away from the strap.
---