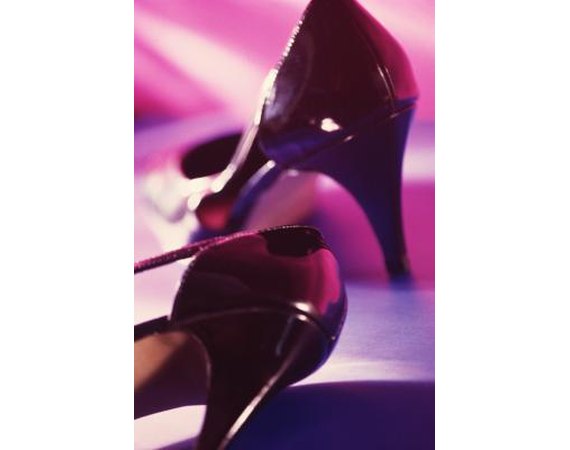 High heels add drama and flair to your outfits but if you don't know how to walk in them you can end up looking gawky and awkward. If you're new to wearing high heels you might think they will be painful. This is not true -- you just need to buy shoes that fit you well. Shoes that do not fit properly will cause pain whether they're flats or heels. Make sure you buy shoes that fit both feet properly -- almost everyone has one foot that is slightly larger than the other.
Instructions
1

Walk around your house on tiptoe. This helps you get a feel for walking in heels so you will be more comfortable once you are actually wearing heels. You can also practice walking on tiptoe in the pool or on the beach -- this way, if you do fall you will land softly.

2

Start with low heels or low wedges. You can move onto higher heels as you gain confidence. For added support, find heels with an ankle strap that will help to keep the shoes on your feet.

3

Practice walking around your house in your heels. Keep your weight on the balls of your feet and remember all the practice you did walking on tiptoe. Once you are comfortable walking around your house in heels, practice going up and down stairs -- make sure there's a banister for you to hold onto in case you lose your balance.

4

Walk around outside near your house to get accustomed to walking on uneven surfaces in heels. Outdoor surfaces are a lot harder to walk on in heels than indoor surfaces. This is because the ground is less even and there are a lot of things that you can trip over. Start by walking around a small outdoor area and stay near walls or other objects that you can grip in case you begin to feel uncomfortable.

5

Move onto higher heels once you are comfortable walking in low heels. Wear them at home and in an outdoor area near your home until you are comfortable walking in them.
---